By shrink wrapper |
30
September 2020 |
0
Comments
The function of door shrink wrapper and what's the importance of this packing machine
People in door related business often have the problems with their products get stained before selling out. Usually the products will keep in stock for few weeks or months before reaching the hand of their end users. For stained products they are certainly should be cleaned or remained at warehouse, because customers won't feel comfortable when they see this is what they bought.
To keep the door clean and safe becomes important to business owners. But how can the doors be packed nicely while have sufficient protection? The answer maybe is the
door shrink wrapper
.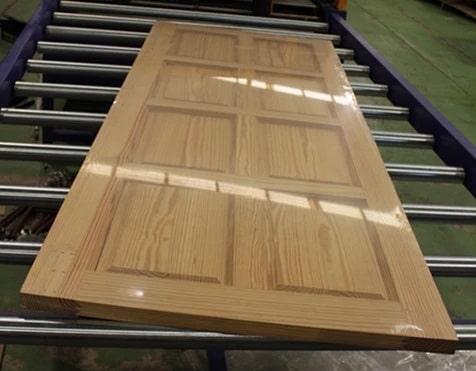 This shrink wrapping machine is designed for wide and thin products like
doors, panel, boards
.....The machine will first cover the products with shrinkable plastic film both
PE or POF
could be possible material. Heat sealing blade can weld and cut the film simultaneously. Heat shrink oven has the automatic control system to keep the temperature continuously remained at the setting level. The air circulation will distribute the heat to every corner of the chamber.
Products will continuously and slowly enter the shrink tunnel for shrinking, after shrinking the package become tidy and nice, tight and transparent. The package not just give protection to the door from stain and scratch, but the sealing of wrap also keep it away from vapor and moisture. Compare to stretch wrapping, the package is more transparent which make the products stunning and easier for selling.

The same packing line also could be applied for shrink wrapping and packing of photo frames, mirror, windows, glass door and glass panels, canvas......Logo printed film also could be used to improve the appearance and present your brand.
Leave a Reply
Your email address will not be published.Required fields are marked. *