By Stretch wrapper |
03
November 2022 |
0
Comments
Practical packing machine for panel type furniture
Panel type furniture is a disassembly and assembly furniture with man-made boards as the main base material and panels as the basic structure, it's also named as modular furniture sometimes.
It's all connected by surface-decorated man-made panels and hardware. The biggest advantage of this type of furniture is the cheap price due to its low delivery costs as the furniture can be dismantled and save space. Besides, there are characteristics of this type of furniture with detachment, changing shape, fashionable appearance, not easy to deform, stable quality.....
The wood-based panels used on this kind of furniture can be variant, plywood, particle board, MDF and so on.
In countries with huge population and less forest resources, such as China, this type of furniture has developed as the main product in the market. Numorous factories are working in this industry and contributing to the supply chain.
The basic production process of the panel type furniture is: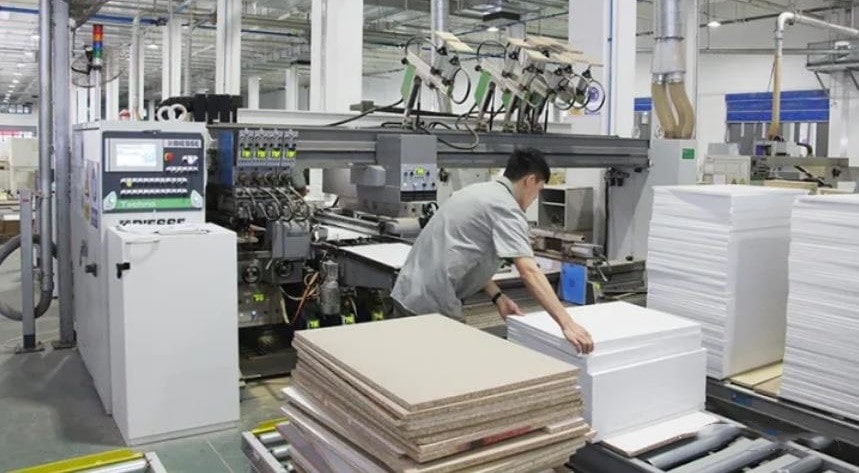 1. CNC cutting; 2. Mechanical edge banding;
3. High-speed drilling;
4. Mechanical forming; 5. Quality inspection;
6. Mechanical sanding; Grinding; 7. Quality inspection again; 8. Primer spraying; 9. Repeated grinding; 10. Topcoat spraying; 11. Dust-free drying; 12. Quality inspection again;
13. Packaging.
The furniture will be assembled by specific workers or customers, using the packaged panels at the side of the final customers.
The final packaging process is very important to the supplier. Because the man-made panels are easy to get chipped during the delivery and handling. If there is one chipped spot on the panel then it's a piece of waste and all the process we have done in before are fruitless labor. So most manufacturers are paying much attention to the final packaging process.
For the packaging methods of the processed panels, some manufacturers will first wrap them with bubble film, foams, foils and then packed by cartons. For some whole house customization, the panels are just wrapped by the plastic film because all the express and material handling are happened in the same city without long distance traveling.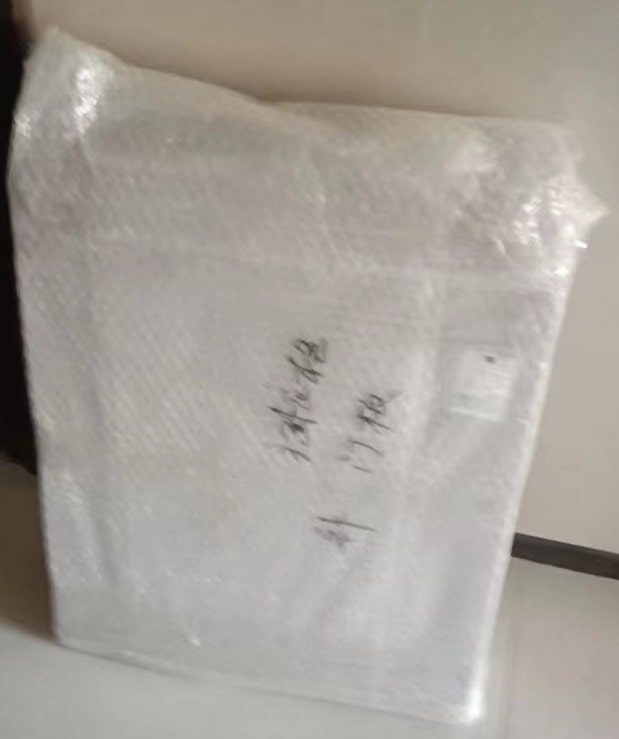 Consider the whole demand and quantity, you can imagine there are many workers working on the lines for wrapping the panels everyday. And this could be a very tiring job if all the wrapping are doing just by hands and the tape dispensers. To help the workers and free their hands, we have developed the
orbital tape wrapping machine
. Workers can put the panels on the conveyor and the machine will wrap the bundles itself automatically.
This
automatic bundling machine
can work 24 hours everyday without a break, it's practical to use in this kind of packaging lines, not just saves the labor costs but also improve the total capacity of the plant.
Leave a Reply
Your email address will not be published.Required fields are marked. *