By BOP valve body tipper |
13
September 2022 |
0
Comments
Upender for tipping and flipping BOP bodies
The BOP valve bodies are the key components involved in the pipe transportation which can see in city infrastructure and many industries such as: Mining, Cement, Construction, Chemical, Oil Drilling, Sugar Mill and Power Plant. It's used to connect pipes and valves, performs as the joint of the piping systems.
The procedure of making the BOP valve bodies including: Forging, Casting, WeldingForging, Casting, Welding, Annealing, Normalizing, Q&T, Induction Hardening. For the convenience of manufacturing and for the installation, it sometimes need to turnover this massive body.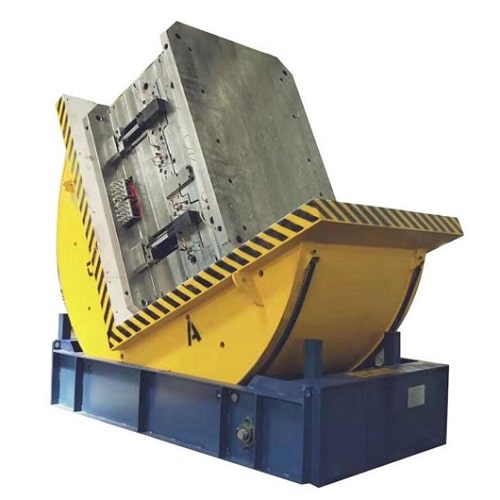 Emanpack provides
mechanical BOP valve body upender
for the tipping and flipping of BOP bodies. This machine has two flat platforms to fit with the flat surfaces of BOP bodies. Mechanical tilter driven by electrical motor, the motion is smooth and safe. Automatic locking, enable the machine to stop at any positions to avoid accidental falling. This machine could be placed in a pit in order to make the platform level at the floor level, which will benefit the workers to load and unload the BOP valve bodies.
Leave a Reply
Your email address will not be published.Required fields are marked. *