Door and window has different style and type depending on the material and structure of the design. There are security doors have more strong and reliable frames and surface. And there are
wooden doors
which has beautiful decorated exterior. Bright colors of PVC and WPC doors and door frames and it's becoming the new stream of the industry as it's so popular to the young people and due to it's very economical price.
Overview the market, we can notice that the exterior of the doors and windows as well as boards and panels is a real factor of it's good sales. Customers would prefer to have their products packed nicely in a tidy and clear and transparent package.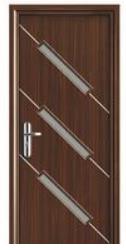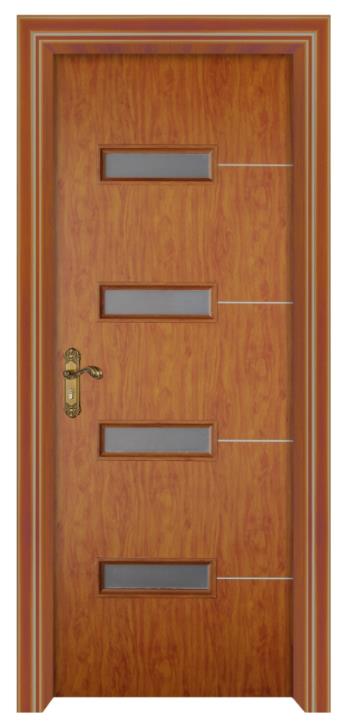 So far, there are developed few packing machine of the door and panel products by Emanpack team, both from the stretch wrapping method and thermal shrink wrapping method. Each has their unique function and application and the price is variant between economical type and fully automatic types.
We are honored to give your a brief introduction of the different machine and their applications to match with your circumstance.
1.
Vertical door stretch wrapping machine
: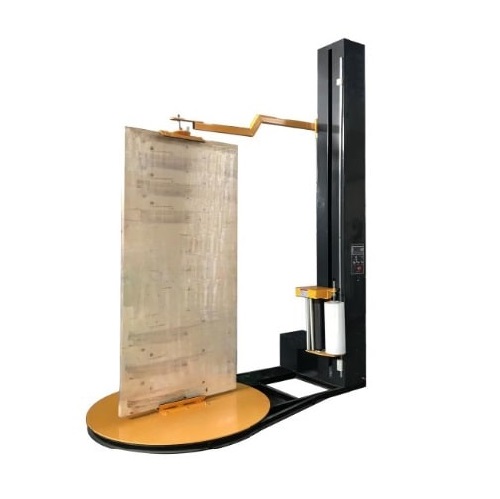 This is the economical solution for small workshops. We adopt the idea from the
semi-auto pallet stretch wrapping machine
. The machine have the fixtures on the turntable which has 2 tons capacity, enough for handle any door and panels. The carriage of the machine climbs upwards and downwards on the mast to get the fully panel wrapped. Plastic film pre-stretched by the film carriage and the ratio is settable between 250%-300%. The wrapped products are nicely sealed by the stretch wrap and it's run automatically by the PLC program.
The drawback for using is machine is the heavy work from loading and unloading the products to the machine. It might be time consuming if your quantity is large. In terms of that, we suggest you think about the fully automatic orbital stretch wrapper below.
2.
Horizontal orbital stretch wrapping machine
:
This is the fully automatic orbital stretch wrapper, horizontal flow structure is designed for the connection of large fast speed assembling line or production line. It's a conveyorized machine, has it's in-feeding and out-feeding conveyors to make the motion continuous. But just like most stretch wrapping machines, the ends of the door or panel is unsealed and exposed to the air. This might be the only drawback of the machine.
3.
Door panel shrink wrapping machine
: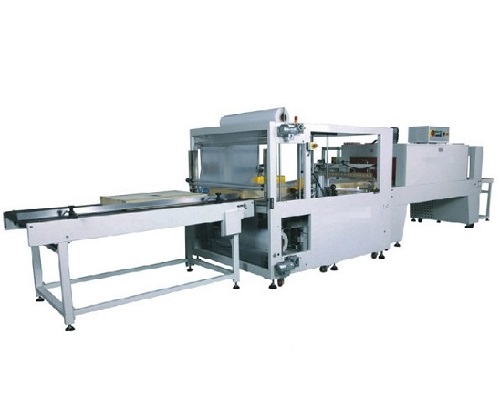 To make up the disadvantage of the stretch wrapping machine, we developed the thermal shrink wrapping machine. This machine does the sealing and shrinking separately but simultaneously. The door and panels are first to be sealed then shrank by the heat oven. Very efficient machine to creat high quality packages for your products.