EM-BL200 is a kind of semi-auto horizontal coil wrapping machine for bear with eye vertical. This machine model can be also used to wrapping other coil products,such as hose coil, pipe coil, cable coil, copper coil, tire, steel coil, etc.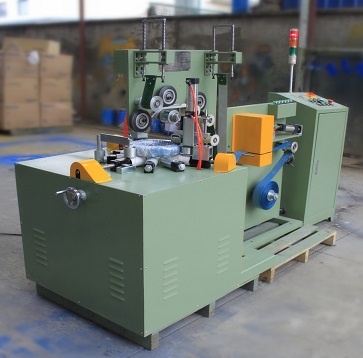 With perfect packing effect, product surface well protected, sealed and looks beautiful elegant and tidy.
Through eye wrapping packing with film/paper and so on.
Optional functions can be added onto machine, such as auto film cutting and clamping function, to achieve full-auto type machine...