Cheap price but very functional coil wrapping machine. This EM-BL200-S is a horizontal structure model which also used to wrap other coil products with small size especially small inner diameter. It's has the very high speed of the turning ring and great packaging efficiency.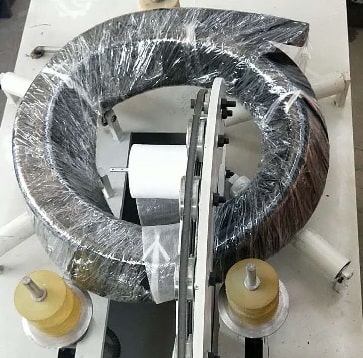 With perfect packing effect, product surface well protected, sealed and looks beautiful elegant and tidy.
Ring to go through the coil eye for wrapping, packaging coils with film/paper and so on.
Sloping platform designed to better fit to the loading by hands or with hoist/Crane....