The roller table of the roller type conveyor are commonly made of carbon steel to bear heavy loads, stainless steel is also chose for the application of medical and food industry. The conveying line can be driven by electrical motor or unmanned roller table which pushed manually, to match with different needs of the customers.
Industrial roller conveyor systems / manual roller conveyor is applicable to transport the goods whose bottom is flat. For example:electronic, beverage, food, packaging, machinery, electronics, light industry, tobacco, chemical, pharmaceutical, rubber, motorcy cle, logistics etc.
Gravity roller sections are designed for light, medium and heavy loads that have firm flat bottoms such as cartons, totes, cases, skids, drums, etc. Available in a number of styles and sizes. Temporary and permanent setups are available.
Adjustable conveying speed and regulated by frequency converter, easy to re-adjust to adapt to the packaging machines. The conveying direction is easy to change.
Features
Economic and practical, cost-effective with reliable quality.
Modular combination, easy to transport and easy to set up.
Reliable operation, low noise and safety.
Heavy duty adjustable feet can be anchored to the ground;
Requires very little energy in relation to other processes.
Transmission speed is adjustable, adjusting through the frequency converter.
Design flexibility based on operational requirements.
Made of carbon steel galvanization OR stainless steel OR aluminum alloy OR PVC.
Rollers can be coated with anti-wear PU material, to extend the service life.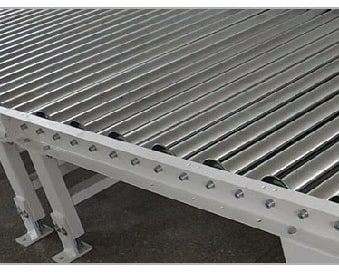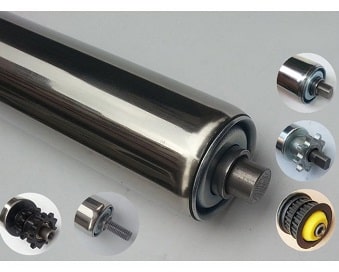 Technical Parameter
| | |
| --- | --- |
| Width | 500mm/800mm/1200mm........ customized |
| Length | 1000mm/2000mm/3000mm/6000mm.......customized |
| Loading height | 800mm.....customized |
| Max load | 1000kg |
| Conveying speed | 1-15m/min |
| Speed control | by speed regulator or frequency converter |
| Applicable machine | Orbital stretch wrapper, pallet packer, upender and tilter |
| Working mode | automatic / button control |
| Output | 0.75Kw....... |